The new hyundai wheeled excavators
Aim high
It's time to take your performance to the next level
Together, we can move mountains
Meet the new range of wheeled excavators that will give you the edge in numerous on-road and off-road applications. They comply with the strongest EU Stage V emissions regulations while delivering higher performance, better fuel efficiency, superior travel speed, an improved cabin and added safety features.
Featuring a compact new rear design and enhanced controllability, they represent the new class leaders on big sites or small, for trenching, digging, dozing, drilling, cutting, lifting or site preparation. Set your sights on higher performance…. and you may aim high!
Meet the dreamteam
Eco-friendly engines, hand in hand with carefully chosen control technologies, help operators to achieve new heights of productivity, safety and comfort.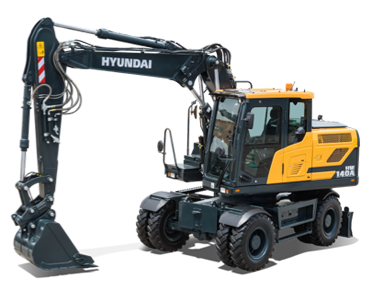 HW140A
Weight

13.800 kg

Engine

B4.5 - Stage V

Hydraulics

LUDV

Max power

Gross 129kW / 2200RPM

Net 127kW / 2200RPM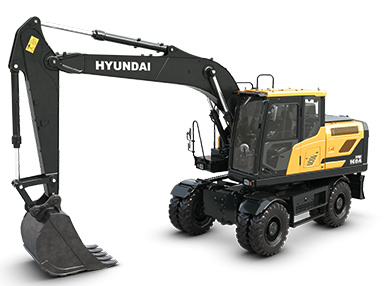 HW160A
Weight

17.200 kg

Engine

B4.5 - Stage V

Hydraulics

LUDV

Max power

Gross 129kW / 2200RPM

Net 127kW / 2200RPM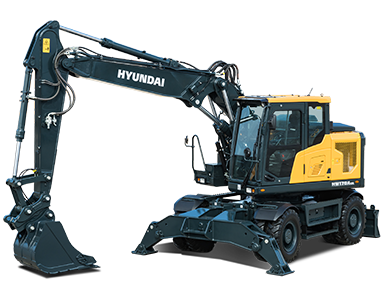 HW170A-CR
Weight

17.800 kg

Engine

B4.5 - Stage V

Hydraulics

LUDV

Max power

Gross 129kW / 2200RPM

Net 127kW / 2200RPM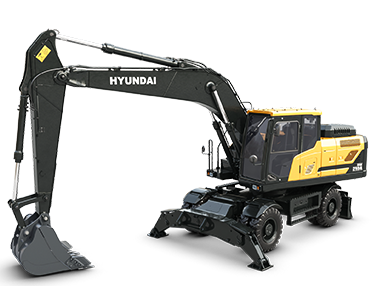 HW210A
Weight

21.200 kg

Engine

B6.7 - Stage V

Hydraulics

EPFC

Max power

Gross 129kW / 2200RPM

Net 127kW / 2200RPM
Stage V & effortless power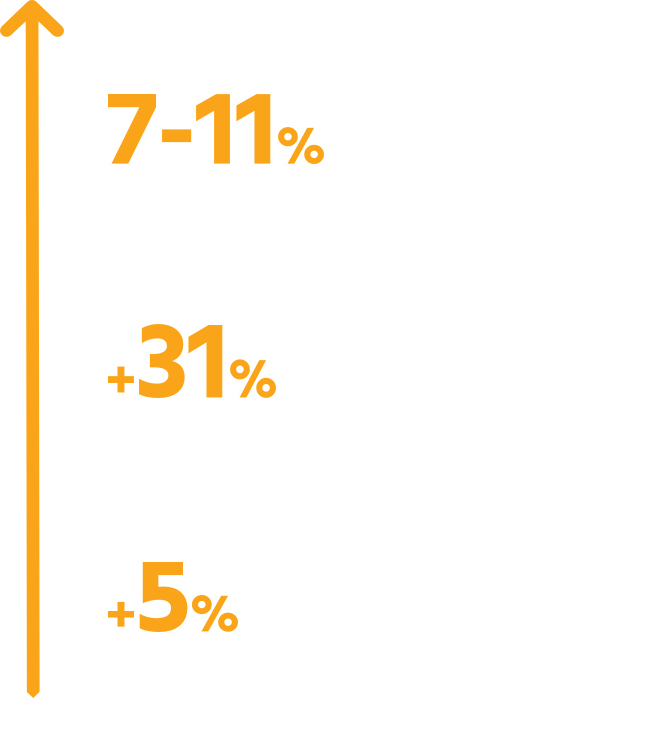 Compact & Versatile
Reduced rear swing and overhang turn these machines into class leaders for compactness, ideal for for confined and busy work environments.
Proportional single and double acting circuit enables smooth, precise control of attachments.
High Tec & Easy drive
Joystick steering with forward/reverse and ram lock switch
8'' touchscreen with 20 attachments flow control memory
Different work modes, creep speed drive & ride control
Hi-Mate telematics system
Productivity & Performance
Versatility
Controllability
Operator Comfort
Safety
Aim for greater Comfort!
It's easy to be productive when your workplace is comfortable and well designed. That's why we placed operators right at the centre of the cabin design.
New spacious cab featuring a deluxe heated, air suspension seat and an ergonomic layout that places controls within easy reach to reduce fatigue and promote efficiency.
Compactness
Aim for greater Control
Our new wheeled excavators have been designed with all the features and technology to make the operator feel in total control on any job site and in any application. Reduced tailswing gives class-leading compactness for peace of mind working in confined spaces and busy environments.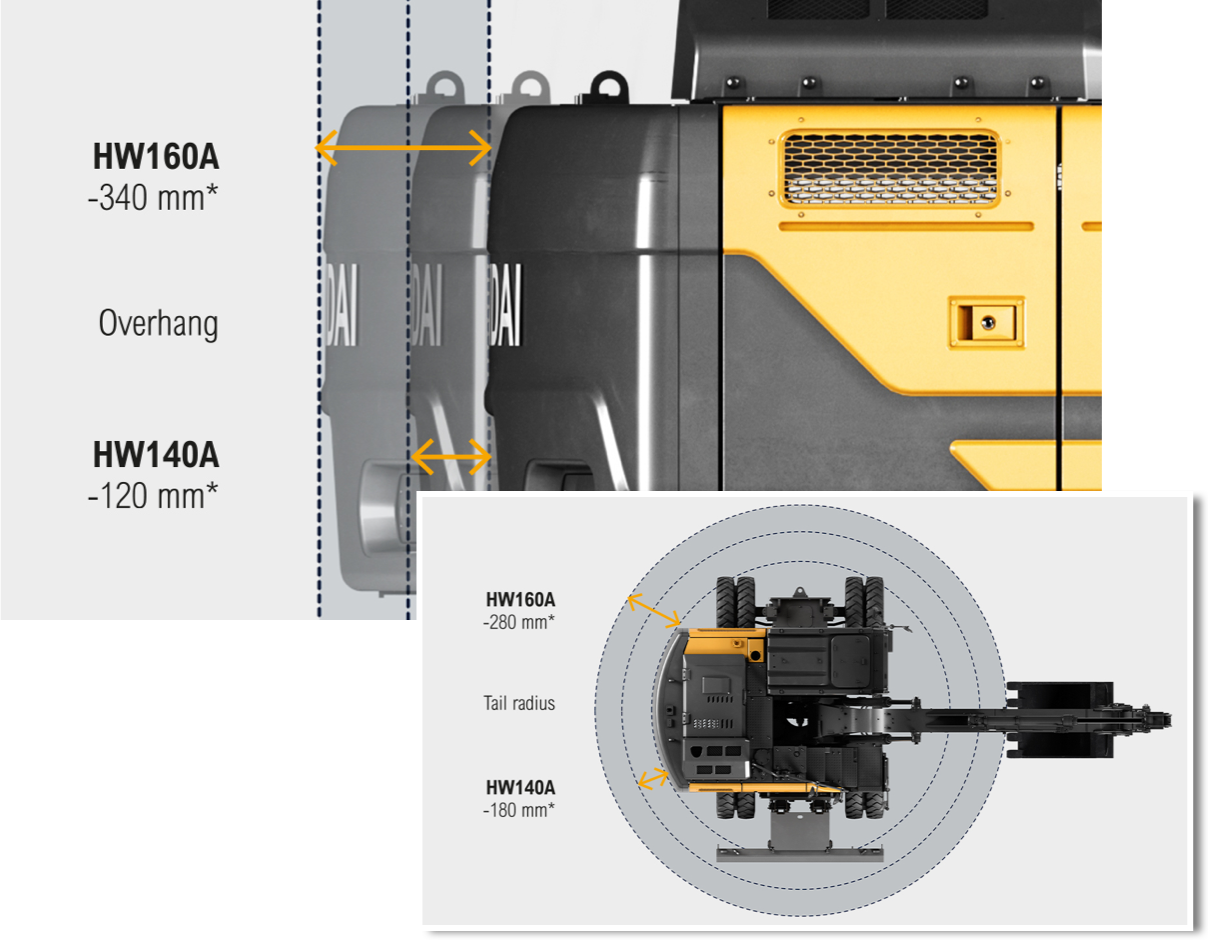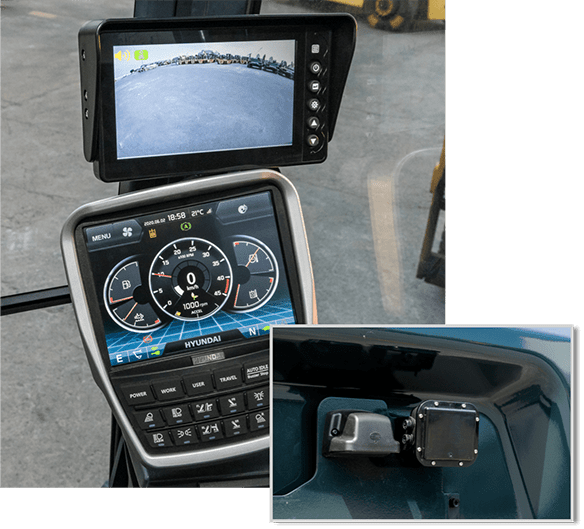 safety
Aim for greater Safety & protection
Improving protection for operators, their co-workers, The Hyundai approach to safety goes far beyond just meeting regulatory standards to improve protection for operators, co-workers, passers-by, surrounding buildings and of course the machines themselves. This includes robust, protective machine structures, all-round visibility and technologies like rear view radar with 2nd monitor that detects static or moving objects to the rear.
Servicability
Aim for greater Uptime
Our A-Series wheeled excavators are designed with quick, low-effort servicing in mind. Special attention has been given to offer easy access to all components with the objective to maximise uptime in all working conditions. Every component and material has been optimised to ensure a long, trouble-free life while maximum connectivity is integrated to help owners create a smart construction site and protect your profitability.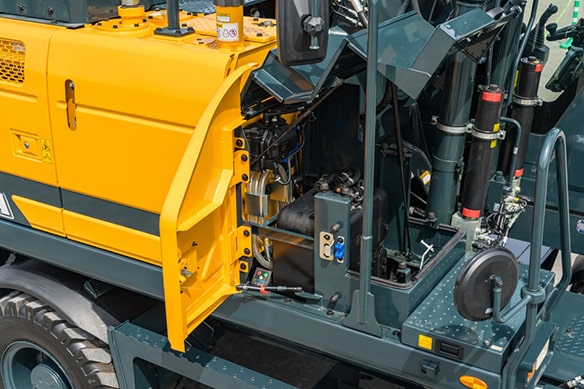 Hyundai Wheeled excavator's first moves
Discover the first moves through this video indicating key benefits.
Find out more about the HW-A series or have a smart discussion with your local dealer?
Contact us for a quotation
Find a dealer in your area
Download our HW-A series brochure
Like our new HW-A series? Spread the word!
With a quick share of our new HW-A series on social media you can change the world of others. Thank you!